Why consider moving from a heavily populated metropolitan area to the Finger Lake region of New York State? There are so many amazing reasons!
One of the best reasons is that your money goes a lot further! Recently, one of our owners purchased his almost 5,000 square foot home in the quaint village of Groton, New York (a suburb of Ithaca) for $190,000! There's a small attached apartment to his home that offsets the cost of the property even more. Five bedrooms, three baths, a formal living room, dining room, parlor, library, kitchen, and luncheonette...all for under $200,000! Not to mention a large backyard, 2500 square foot basement (that's not included in the house square footage calculation), two garages, and a rear deck with hot tub. Luxurious living for not a lot of money!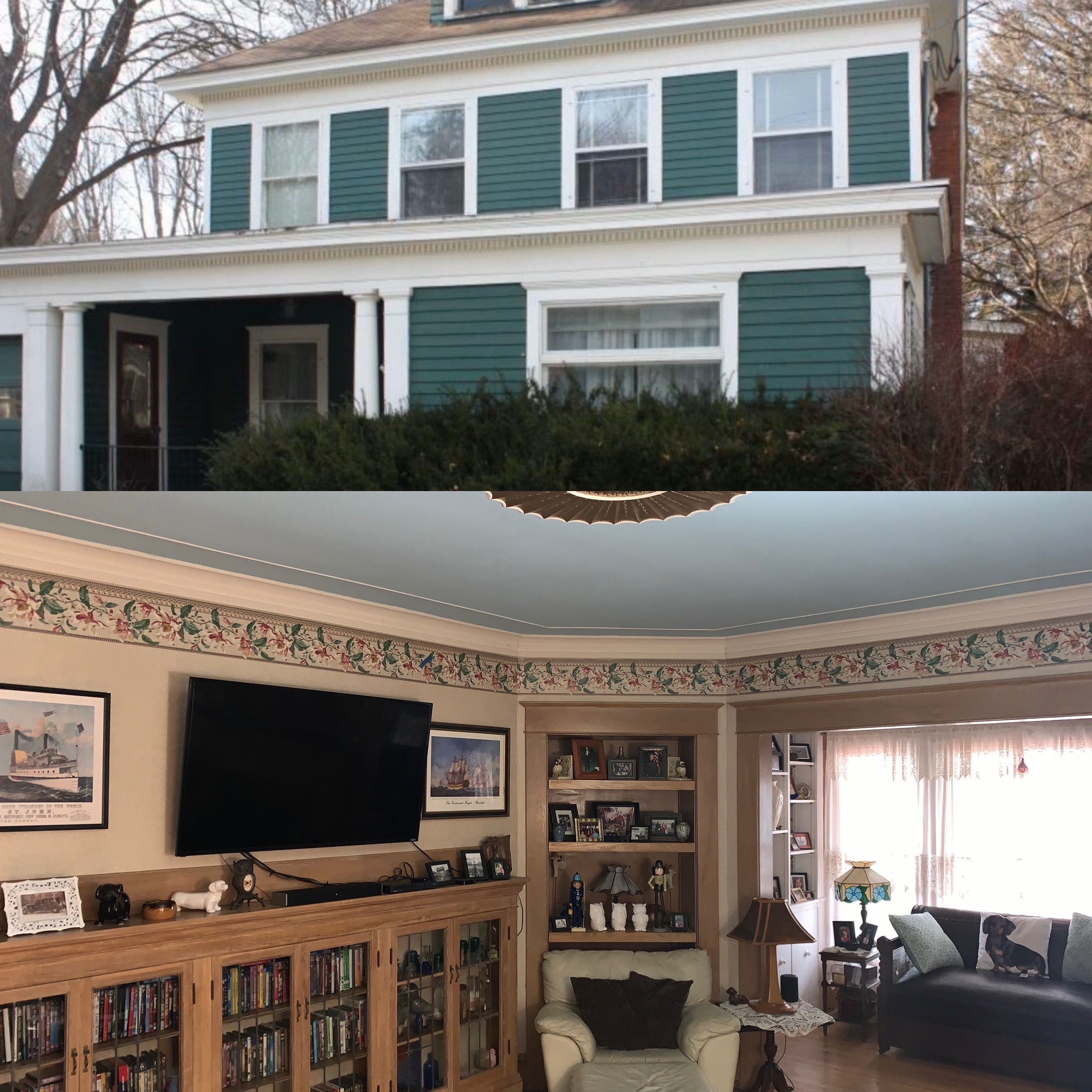 Another of our owners has a lovely, more modern home situated on nearly 1.5 acres of land and features three bedrooms, two and a half bathrooms, a formal living room, family room with fireplace, formal dining room, eat in kitchen, much of the interior painted by an artist, gorgeous hardwood floors, full basement, large shed and an attached two car garage. Outside, you'll find ample vegetable, herb and flower gardens, two greenhouses, fruit trees, deck with a pergola and the property is secluded by surrounding woods. This property would sell for around $330,000. Organic, clean living for not much money in the Ellis Hollow area of Ithaca, New York.
There are plenty of educational and cultural functions here as well! Within forty miles of Ithaca, New York, there are six colleges! Cornell University (an Ivy League College), Ithaca College, Wells College, SUNY Cortland, SUNY Binghamton, and Tompkins Cortland Community College all call central New York home. These institutions bring all sorts of community benefits including: world famous speakers on almost any subject, entertainers, and educational opportunities.
In part, because of the diverse population that such educational institutions bring, there is a diverse selection of restaurants available to our community. Whether you're looking for Pan Asian, Barbecue, Ethiopian, Italian, Indian, French–whatever your pallet is calling for, the Finger Lakes Region has it all.
Speaking of food, there's always wineries as well! Our area offers some of the finest in the country and is the State's largest collection of wineries (200+). Check out the Cayuga or Seneca Lake wine trail. Interested in cheeses? There are more than a dozen artisan cheese producers, too. Perhaps you're more of a fan of beer and spirits? We have numerous microbreweries and small batch spirit producers.
Healthy, organic living is easy to attain in the Finger Lakes Region of New York. The Ithaca Farmer's Market features numerous vendors and is situated on the shores of beautiful Cayuga Lake.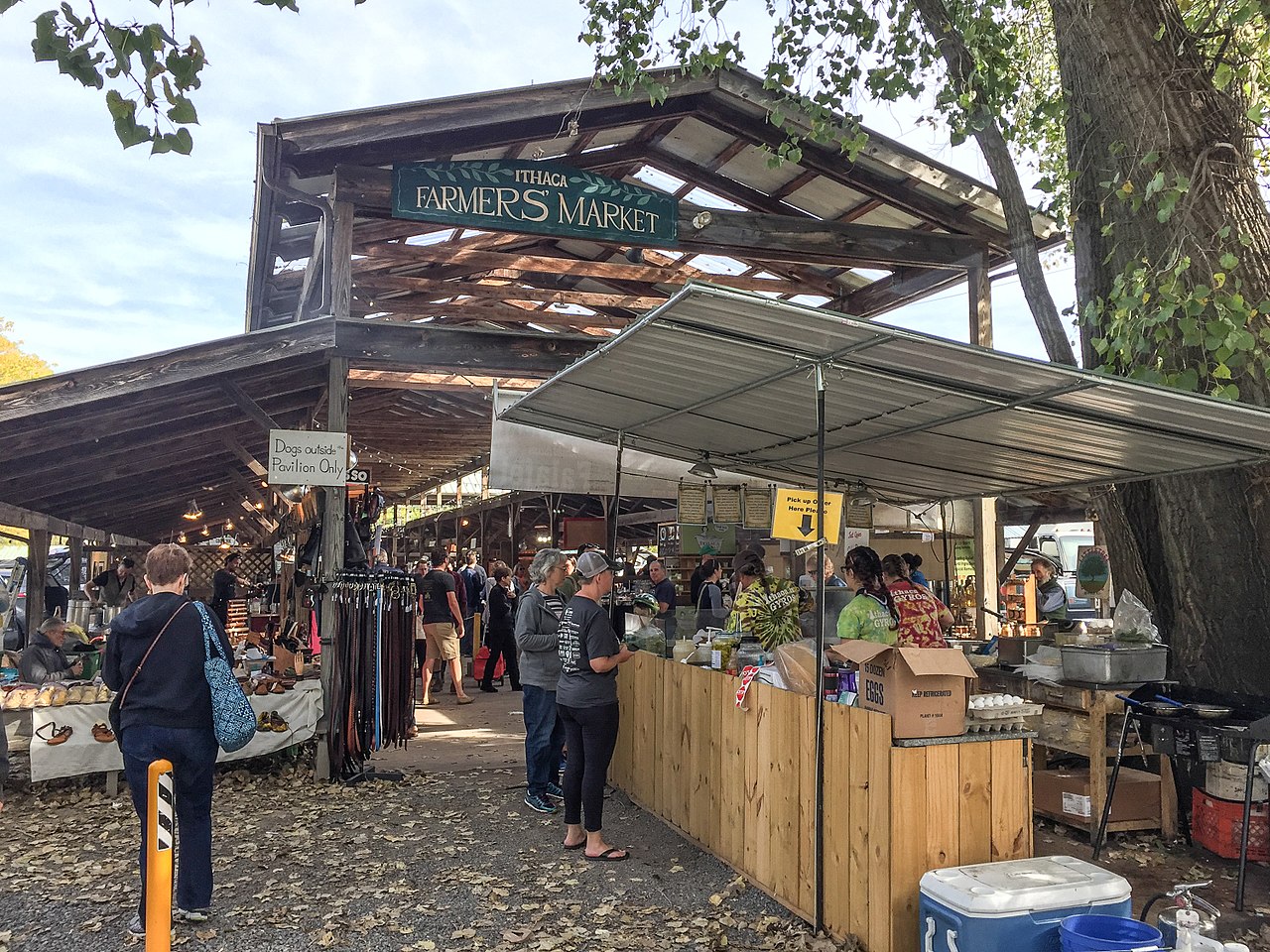 Ithaca is home to the Greenstar Cooperative Markets. You'll also find amazing grocers such as Wegman's in our community. There are also many smaller community farmer's markets, cooperatives, and specialty shops in many of the Villages surrounding Ithaca.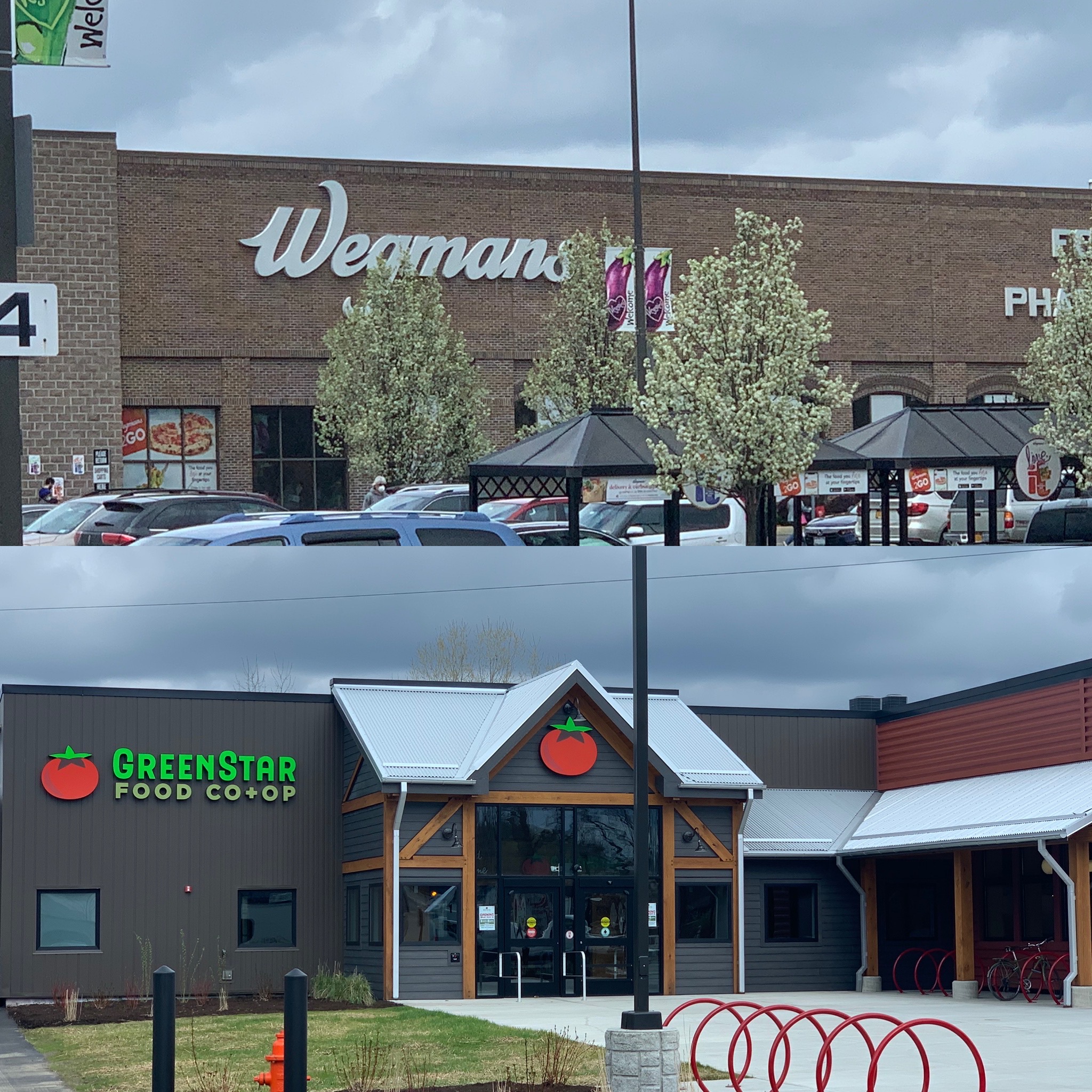 Many people choose to work from their homes rather than commute to work. Verizon FIOS is now in many of the rural areas of Central New York as is Spectrum and other high-speed internet providers. A high speed connection to the outside world is just a click away!
Enjoy outdoor recreation? The City of Ithaca is nestled at the south end of Cayuga Lake! All of the Finger Lakes offer amazing water sports. Whether you're interested in water skiing, sailing, boating, or kayaking, it's all here!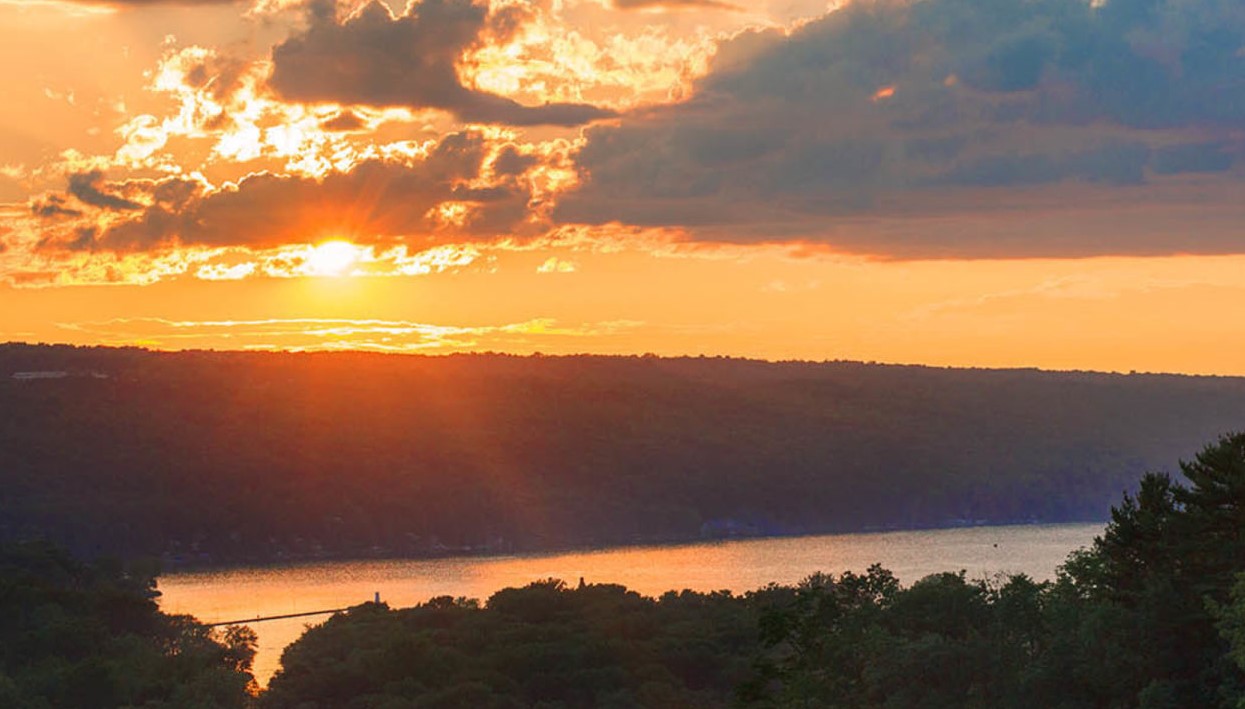 Within just a few minutes drive from Ithaca, there are more than twenty waterfalls that you can visit. The hiking is amazing and the scenery is breathtaking. Interested in birds? Check out the Cornell Lab of Ornithology and visit Sapsucker Woods. The Cornell Botanical Gardens are amazing as well!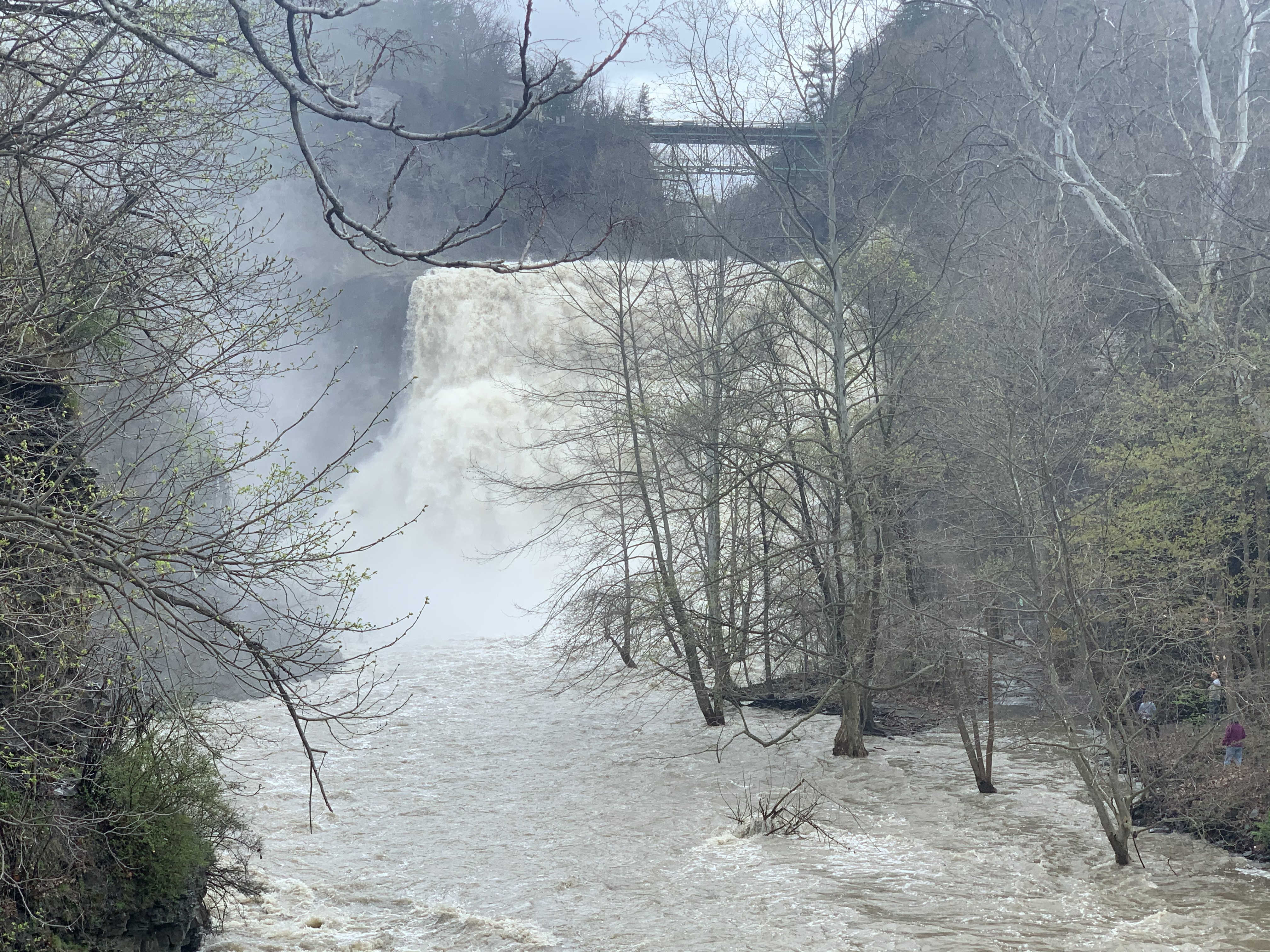 There are many museums nearby, too! The 1890 House in Cortland, New York is a stately home museum the tells the story of an industrialist's life at the turn-of-the-century. Check out this recent blog post about it! The Johnson Museum of Art is housed in a building designed by I.M. Pei. The Tompkins County History Center is an amazing resource to learn about the region. You'll even find historic cemeteries with famous graves including those of Mark Twain, Rod Serling, and Carl Sagan.
So, why consider relocating to Central New York State? The diversity! This is one of the most progressive, welcoming, and accepting areas in the country! This is also one of most environmentally-conscience areas of the country. Consider moving to what we like to call Paradise! We at Tompkins Cortland Real Estate can help you do just that!
Our team of real estate brokers and salespersons know the Finger Lakes area well! Many of us grew up here and have spent most of our lives here. We know this real estate market and we can guide you on your transition! Why not reach out to one of our agents at Tompkins Cortland Real Estate today? You can either connect with us via telephone at 607-898-3456, through our Facebook page, or reach out to us through our contact page here–we would love to welcome you to the Finger Lake Region! Consider beautiful communities like Ithaca, Cortland, Dryden, Groton, Homer, Trumansburg, and Newfield to name a few!